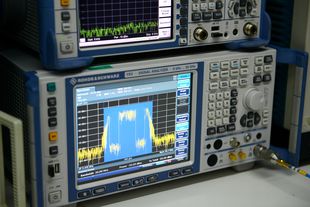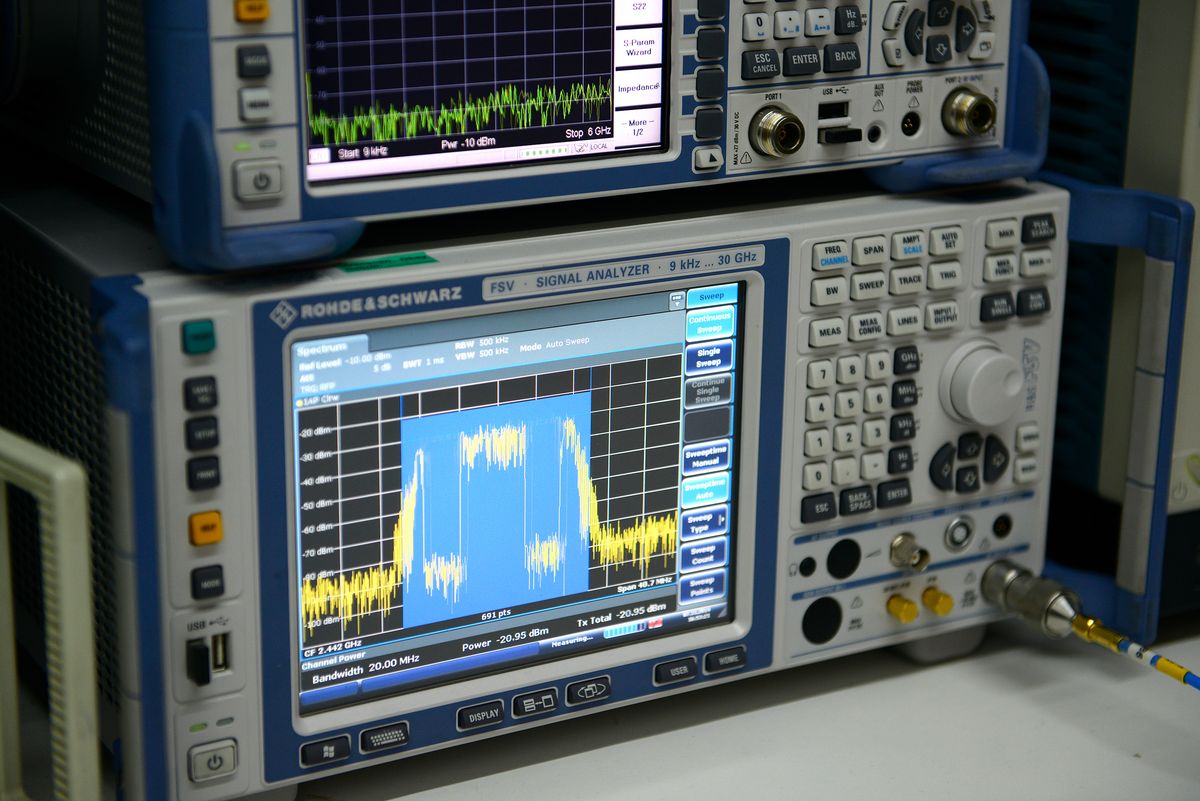 Radio testing from a single source
The range of services incorporates the categories of radio, EMC, EMF and electrical safety. Our customers span the entire sector spectrum, e.g. industrial, household, telecommunications, automotive.
All measurements for the protection of persons and immission control are based on the relevant laws, directives, regulations and standards. In addition to audits under EU regulations, our laboratory is also recognised by the American, Canadian and Japanese authorities. We furthermore offer worldwide registration for radio equipment in more than 100 countries.
Through committee work in various working groups (e.g. ETSI, DKE), our teams actively participate in the creation and further development of standards. This "basic research" forms the basis on which we ensure that your individual tasks are always completed in a future-proof manner.
For all your questions and requirements, you will be supported at all times by qualified and experienced specialists and state-of-the-art testing equipment. In cooperation with laboratory partners around the world, we can perform the entire handling of an order for you. Our efficient management of time and costs ensures that you obtain your approval certificate quickly, reliable and smoothly.
Overview of our services:
RADAR systems (e.g. road transport telematics and intelligent transportation systems 24 GHz and 76/77 GHz)
WIRELESS TELECOMMUNICATIONS
SHORT-RANGE DEVICES: 

Radio modules for data transmission 
Wireless microphones, loudspeakers and other broadband audio and video applications 
Transponder systems and RFIDs 
Surveillance systems, alarm and emergency systems 
Alarms, identification systems, radiodetermination, telecommunications, telemetry etc. 
Inductive applications  Detection, motion-sensing and alarm applications etc. 
Smart Metering Wireless Access 
Cable-free charging

BROADBAND TRANSMISSION SYSTEMS
PMR, PAMR AND TRUNKED RADIO
CB AND AMATEUR RADIO EQUIPMENT
Strong in the automotive industry
Due to the strong development of "autonomous driving", the topic "Connectivity" in the vehicle and intelligent transport systems (such as car-to-car or car-to-infrastructure) plays an important role. In this area, TÜV NORD Radio Frequency occupies years of experience especially regarding the topic 24GHz and 76GHz radar systems. We are able to test and certify all current technologies. We also offer global approval services for radio components or systems used in cars.